Press & Tutorials
My 'bhGhost' tool for Maya has been listed in an article on '20 Essential Resources for Maya' in 3D World Magazine (Dec 2013 issue). The ghosting tool has also been featured in 3D Artist and 3D Creative Magazines.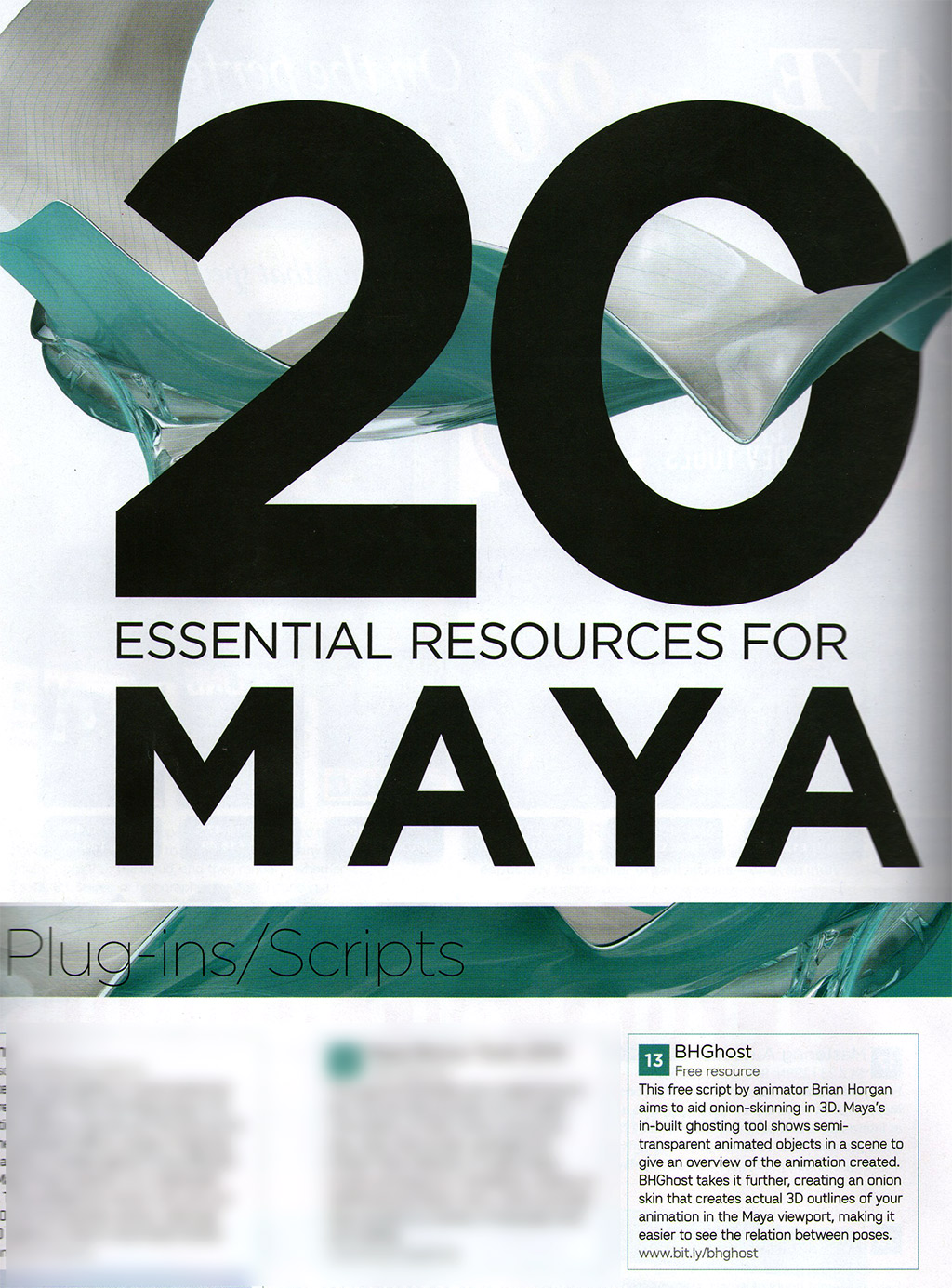 I've created tutorials for 2 Issues of 3D Artist Magazine (text and narrated video), one covered rigging a character, the other demonstrated how to animate a cartoon-style 'take'.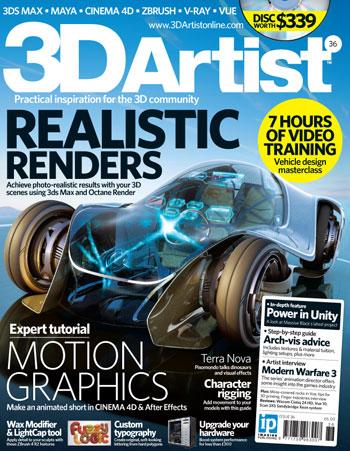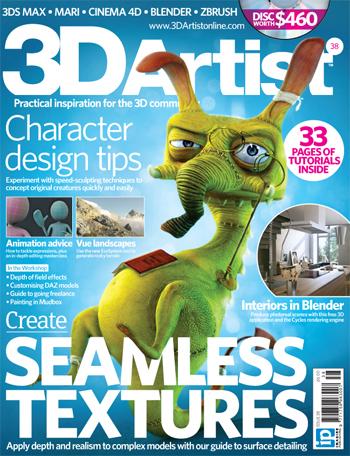 I've also recorded tutorials and presented 2 live lectures in London for Maxon UK, you'll find a recording of one lecture and a series on animating walkcycles on their Youtube Channel
My mentor at iAnimate, the awesome Angie Jones, featured me on the Thinking Animation blog in one of her Student Spotlights.
----------------------------------------------------------------------
Please visit the rest of my site to see my animation and rigging work.
All work on this website (C) Brian Horgan 2013. All Rights Reserved.
----------------------------------------------------------------------